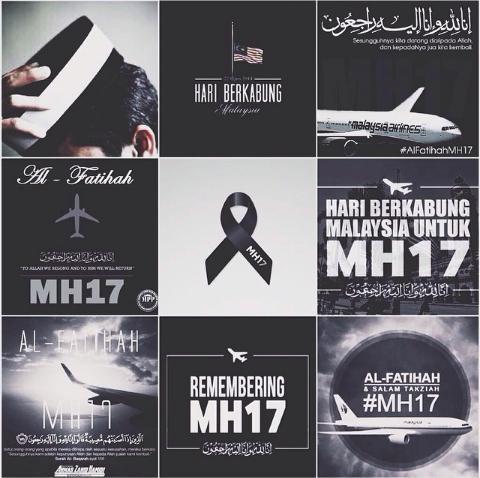 So today is 22 Ogos 2014 and National Mourning day. Sempena hari perkabungan, I extend sincere and deepest condolences to the family and friends of the passengers and crews of MH17
.
Alhamdulilah those jenazah selamat sampai ke Malaysia and a few more will coming soon. Even they're not alive but..
Welcome Home MH17
I cant imagine how them had been there in a plane at that particular time and suddenly shot down. I cant imagine dude I cant! with those innocent people, those innocent families, those innocent kids in a plane and shot down by non humanity peoples. Humans killing humans. A cruel world, like seriously we live in a really cruel world. I wish justice can be upheld. I wish they rest in peace. I wish the families keep strong and moving on.
Malaysia is such a strong country lived by strong people. A girl loses her mum, also a lil boy loses his mum, parents loses their son/daughter to humanity. Idk but I felt them, I wish they keep strong, if I was there I sincerely wanna hug them and makes them feel better. I wanna them see that their beloved one always in our prayers and thought. I wanna them see that their beloved one safe with Allah right now. Dont cry lil kid, dont cry passengers/crews' family and friends, we're malaysians always beside and behind you and never let you down and fall.
Al Fatihah and may rest in peace :)
POSTED BY Hafiezah ON Friday, 22 August 2014 @ 07:29